We at Roundfigure Retail Private Limited believe in the philosophy of changing games. We pride ourselves in doing things differently breaking existing traditional methods & various other such business barriers in the areas we venture into. We are known for disruptive thinking and action. We believe that every industry or vertical can be unique in its products and services irrespective of the competition.
Our Approach
We have confidence in the rationality of evolving businesses. We highly esteem doing things breaking existing torment and focus business's hindrances into a pragmatic venture that we wander in. We are known for the implementation of businesses in a unique way. We trust that each industry or vertical and importantly customers involved in it can be highly satisfied.
Our Vision
The focus clearly is on innovation and we work with a vision to create history, to create an organization that will be trusted and relied on for generations to come. We are on the path to creating a one-stop-shop for the customer for all the needs that he might have throughout his lifespan.
Our Philosophy
Why do we do things that we do? Because we believe in making things greater and better than they are.
Corporate Website: www.roundfigure.com
NATIONALGARDENS.IN
National Gardens is a one-stop destination for all kinds of gardening products. We majorly deal with all types of local as well as exotic imported seeds. We also deal in all kinds of gardening accessories like pots, potting media, fertilizers, garden decoratives, etc. This store offers a great variety of products which are not available in our local market.
We are proud to say that for the first time in India we are offering free returns/replacement for all our seeds and other products. We also offer nationwide free shipping on all orders with no minimum purchase and have ties with major logistics like FedEx, Bluedart, DTDC, India Post, etc. for better connectivity and delivery time. All orders placed at our store will be shipped within 24 hrs.
Store link: www.nationalgardens.in

We not only have our own standalone eCommerce sites but we also offer our products and services at popular platforms like Flipkart.com, Amazon.in, Paytm.com, eBay.in & Snapdeal.com
We believe in the quote: "Exceed your customer's expectations. If you do, they'll come back over and over. Give them what they want - and a little more" by Sam Walton.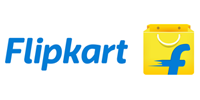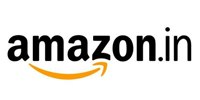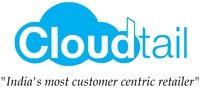 #1-10-221/B, Street No 5,
Ashok Nagar,
Hyderabad - 500020
Telangana, India.

Email: reach@roundfigure.com